What do teachers say about HyperDocs?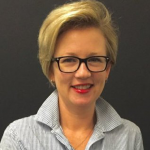 Heather Marshall
Working in a very small school district has often left me feeling isolated from the larger education community. The Teachers Give Teachers community has not only been a wealth of resources for me, but has also shown me that I do have something of value to contribute. Follow Heather on Twitter @MsMarshallCMS
6th Grade ELA Teacher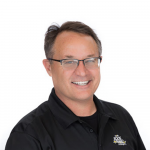 Jon Corippo
HyperDocs are the WORKSHEET KILLER. Digital. Flexible. Any level. Any subject. Easy PD for teachers. Creative learning for kids. I truly believe the HyperDoc concept is the next plateau of EdTech integration. Read more about Jon at Mistercorippo.com
Apple Distinguished Educator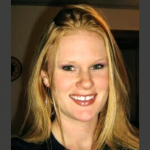 Tara Brown
Hands down, making the decision to step into the world of HyperDocs and learn how to create Hyperdoc lessons, has been one of the smartest professional moves I've taken in all my years of teaching. I now have the confidence and the "know-how" to make my lessons rich and relevant, interactive, and super engaging! Follow Tara on Twitter @tarafarah7
High School Spanish and English Teacher
Totally Free

Start here!
Because we all start somewhere.

Member benefits:

Getting Started Course Bundle

Remote Teaching Course Bundle

Designing HyperDocs Courses

Delivering HyperDocs Courses

Multimedia Text Sets Courses
Lite

$150/year Now $99
$8.25/ Month Billed yearly


Member benefits:

Everything from free

Designing, Delivering and Defining HyperDocs Course Bundles

Multimedia Text Sets Course Bundle

Custom Learning Journals

Member Only perks
Group & Enterprise
Group and Enterprise

Interested in group pricing?

Use the button below to contact us.

We have amazing bulk rates for teams and schools.
Totally Free

Start here!
Because we all start somewhere.

Member benefits:

Getting Started Course Bundle

Remote Teaching Course Bundle

Designing HyperDocs Courses

Delivering HyperDocs Courses

Multimedia Text Set Courses
Lite Monthly


Billed monthly

Member benefits:

Everything from free

Designing, Delivering and Defining HyperDocs Course Bundles

Multimedia Text Sets Course Bundle

Custom Learning Journals

Member Only perks